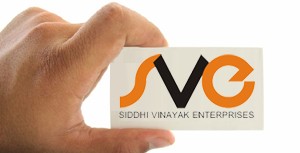 We are pleased to introduce ourselves of company SIDDHI VINAYAK ENTERPRISES  is very small effort to introduce itself . Siddhi Vinayak Enterprises an ISO 9000-2008 certify firm & a permanent Converter of the 3M India Reflective sheeting ,signage like Railway whistle and  road safety equipment division. we are working in Road safety Equipment manufacturing and supply fields  Like Traffic symbol, signboards, flex with follow of Government of India rules. And here we promised to provide you excellent job work with quality products. We are provided service in this field last over 17 years. Siddhi Vinayak Enterprises distinguishes Itself by Competencies in traffic symbols Solutions, for Small and Large Businesses. Siddhi Vinayak Enterprises is committed to enhance your business performance, developing your competitive edge, and delivering real value by working with you to implement innovative, comprehensive products solutions and services. We have a successful track record integrating complex and disparate applications for commercial enterprises of all sizes.
Our founder Mr. R. K Sainik Architect Engineer, Specialist in Road Transport and Signages  has an industrial experience of 20 years. Under his leadership our company has achieved good reputation in the industry. Even though the company is started in 2001, we are providing road Safety services for last 20 years.
We partner only with the industry's leading the highest quality solutions both seamlessly and cost effectively. These partnerships, combined with our own extensive technical and project management expertise, ensure that you receive high-quality products with world-class service and support.